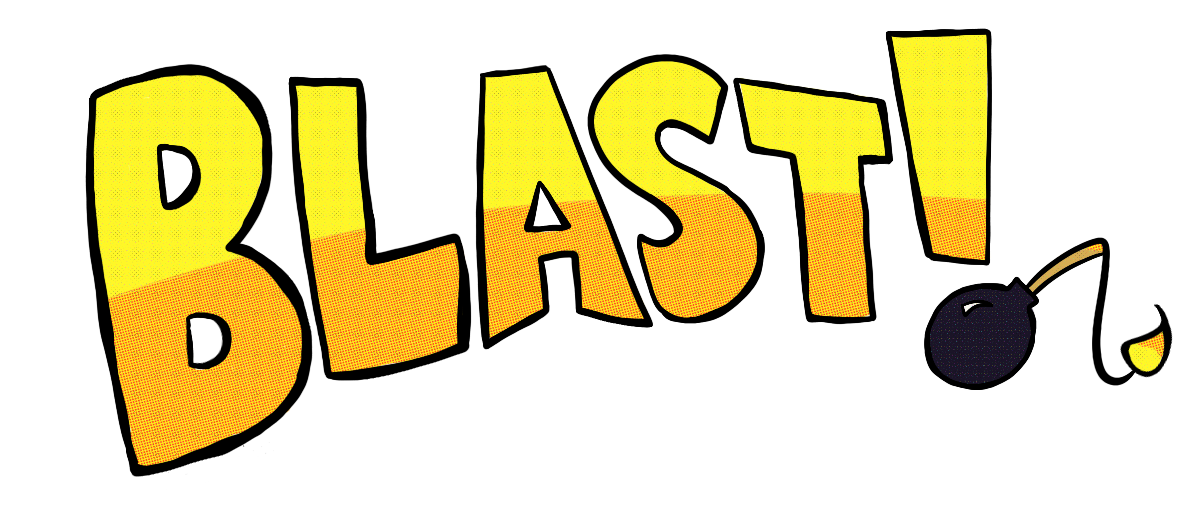 12/06/2021: Signing at the Darl Knight
What an experience today was! It was awesome getting to meet all the Blast! losers haha! :D hope you all enjoy your comic and thanks again to the Darl Knight for the oppotunity!
04/06/2021: WOW!!
i offically got my grades through and Blast! got me 88%!!! I AM SHOCKED! and very proud of myself hehe, Blast! has been so fun to work on, I'm glad the uni stuff is over so I can chill but I also can't wait to work on Blast! #2 over summer! :DD
17/05/2021: Finished uni!!
welp thats it!! i finished uni! my work was submitted on the 14th and my viva was today which went super well!! i cant believe everything is over! well time to relax!
13/05/2021: Website version 1.5
decided to change up the site so I can update it on my phone on the go without too much html and css! mostly behind the scenes stuff haha
12/05/2021: Blast! Physical copies on their way!


Posters 'n prints are due to arrive tomorrow and the comic on friday! however they wont be on sale until the kickstarter is over :) keep an eye on twitter for updates!
03/05/2021: Blog updates


Hello and welcome to the Blast blog! This will be updated when I have any news to share about Blast! or even just news to share with you all :) In the meantime feel free to check out @blast_comic on Twitter! Due to the nature of coding my website myself. I will be updating the Twitter on the go, unlike this website which requires me to update the code every time I write a blog post. It might sound like a chore but I love coding my own sites!
03/05/2021: Blast! Website is born!


no other news, just the fact I finally finished the site :D