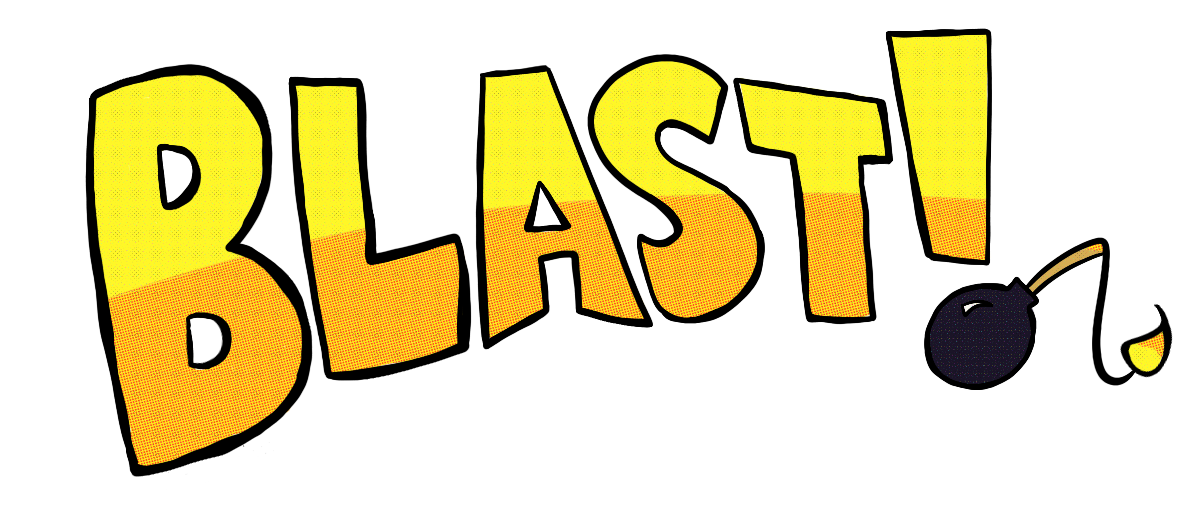 What is Blast!?
Inspired by adult comics of the 80s 'n 90s, Blast! is a British comic replicating the look and feel of the comics long gone. Heavily inspired by Viz and Buster Blast! is jam-packed with full colour comics, fake ads and competitions to make you laugh and feel like a 14 year old boy all over again.

But...Why?
As a creator and student of comics I spend a long time studying and researching comic. I found a lot of comics to be boring and serious. Because of this I found myself buying a shit tonne of 80s Viz and thought. Why aren't more comics like this?
Thus, Blast! was born.

How did this start?
Blast started as a final major project for myself in 2021 for my BA Comics and Graphic Novels degree. I enjoyed it so much I decided to make it a series!

Blast! is in the style of a traditional comic like my many influences. Every comic page is hand drawn wish brush pen and markers giving the comic and old school feel. litrally too since the comic is printed on 100gsm natural recycled paper for that really tacky 80s comic feel. The comic has a 90s vibe in its art direction, with bold colours and wobbley lines.

Have any other questions?

feel free to contact me email Blast!
blastcomicuk@gmail.com
or
@Blast_comic on twitter!